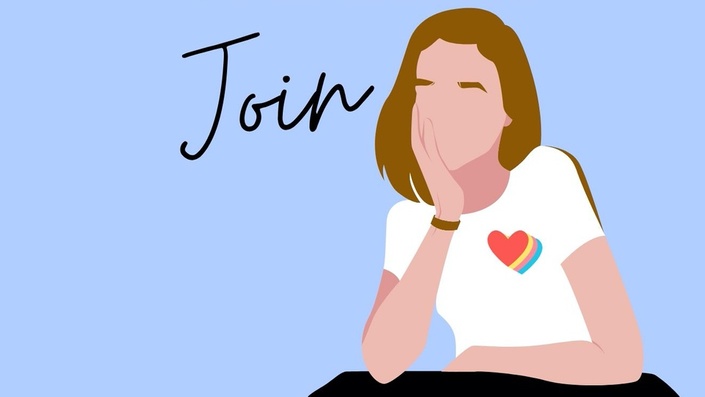 WDAVE - 2020 Virtual Conference!
40 International Speakers on Divination, Spirituality and How to Market a Spiritual Business
Watch Promo
Did you miss the biggest weekend in the Divination WORLD? The biggest line up of International Speakers with subjects ranging from Scrying through to Publishing a deck!?
Do not worry - for here you get access to the 40+ Speakers with Lifetime Access!
If you are a diviner or spiritual bean in any way - THIS IS EVERYTHING!

What's more ....you get all of this for only 50€ and first notice of the 2021 Conference!!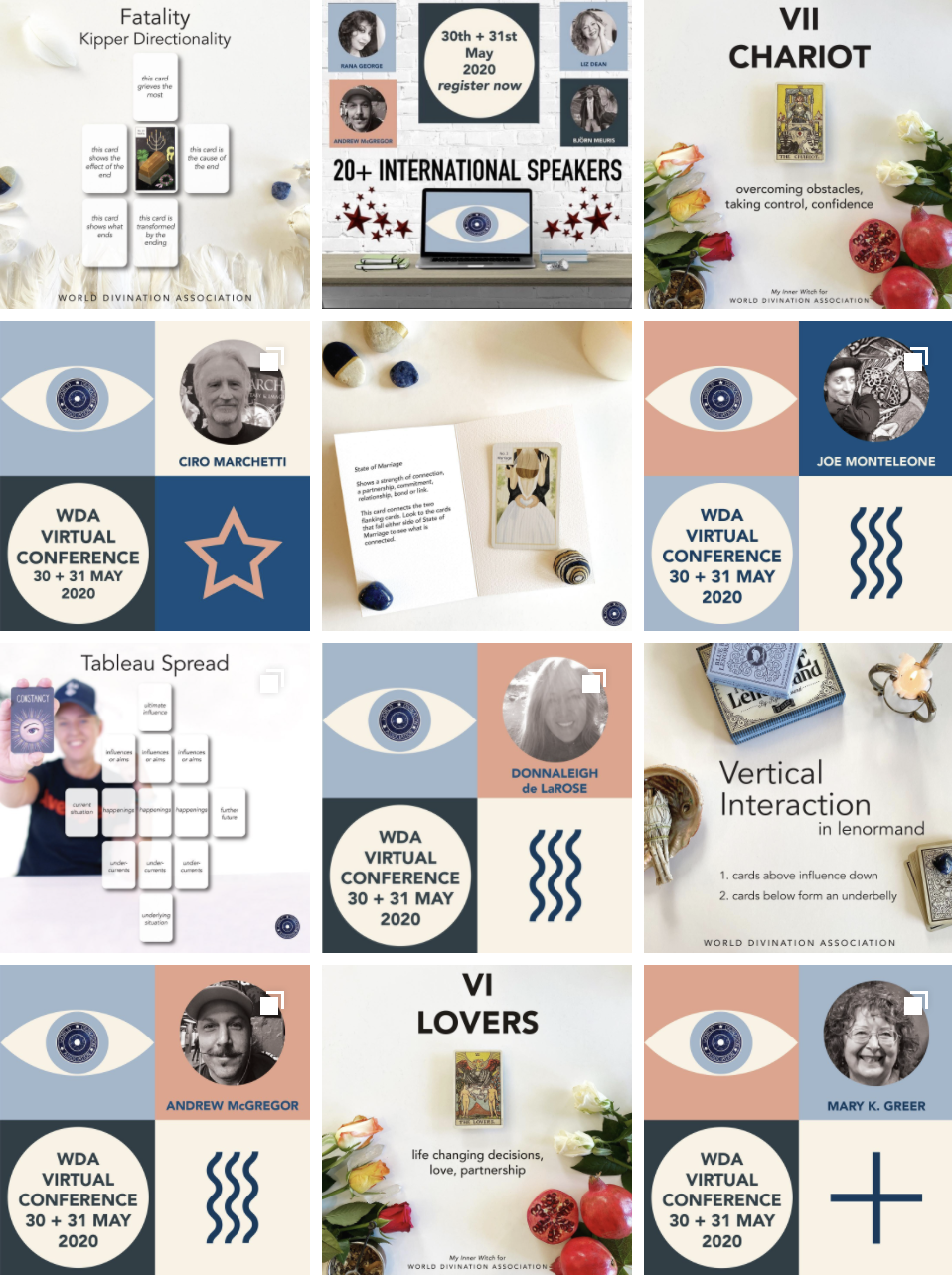 🪐 40+ International Speakers
🪐 ACCESS TO ALL VIDEOS (Over 40 Hours!)
🪐 Downloadable Content
🪐 Certificate of Completion
Live sessions include:

🔮 Divination
🔮 Cartomancy
🔮 Spirituality
🔮 Astrology
🔮 Publishing
🔮 Business
🔮 Design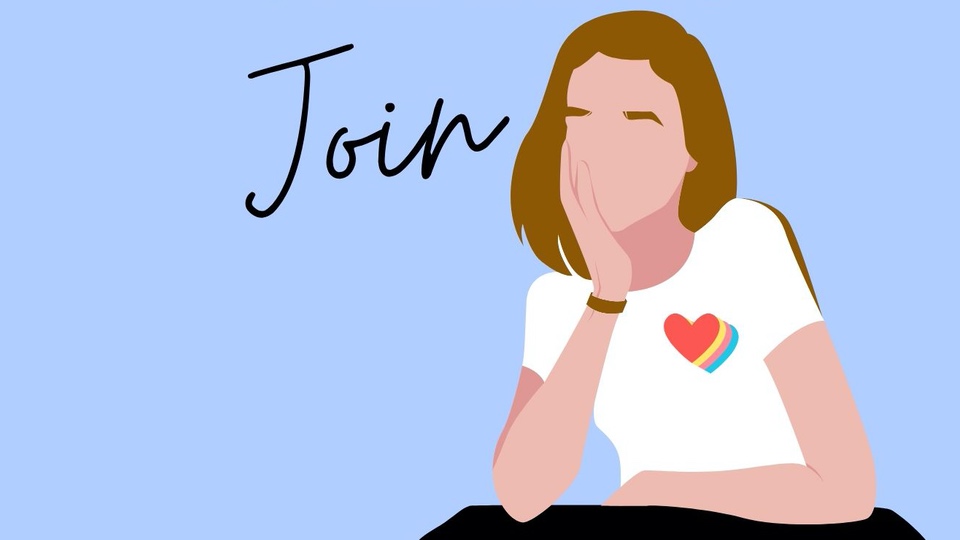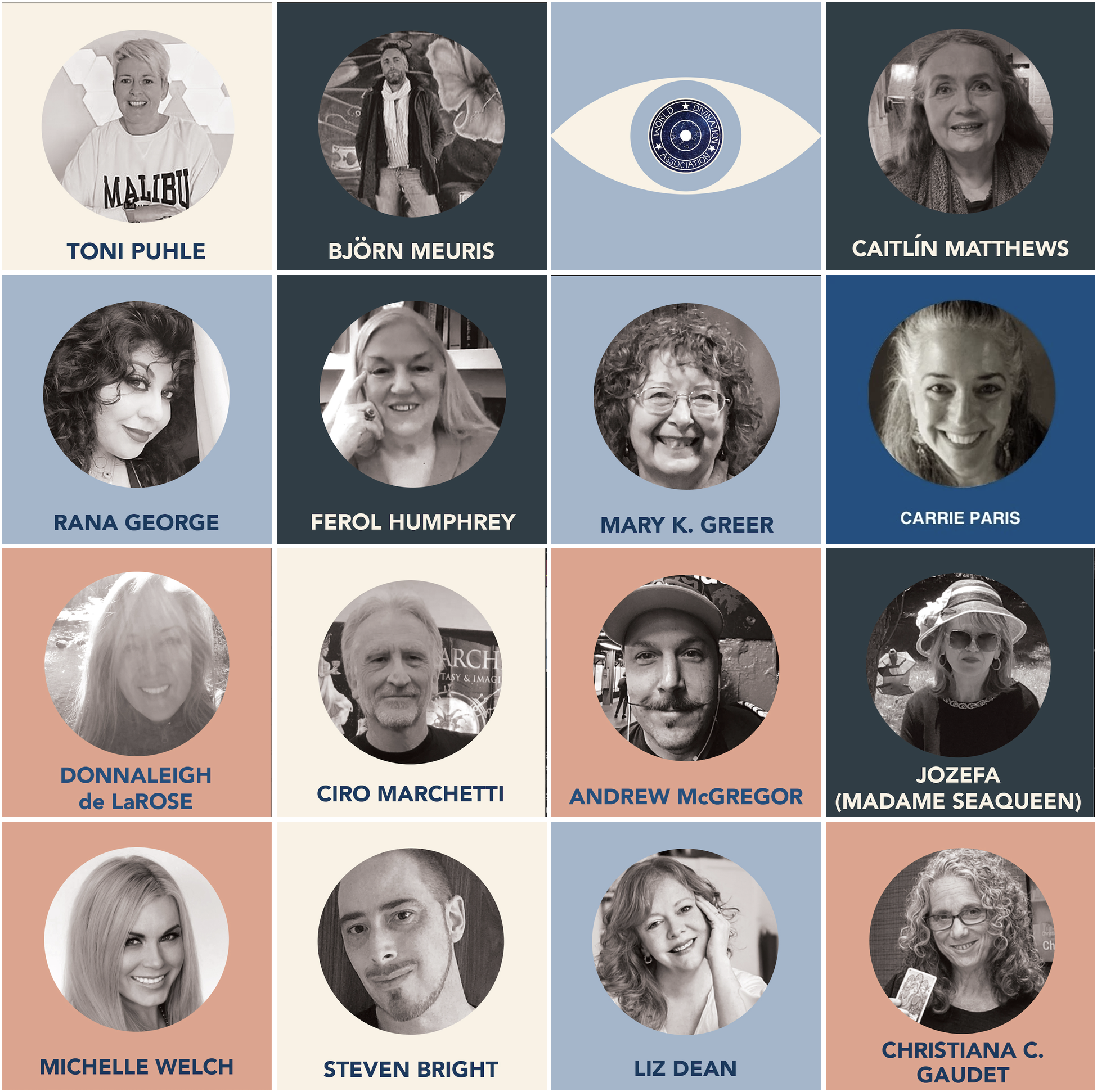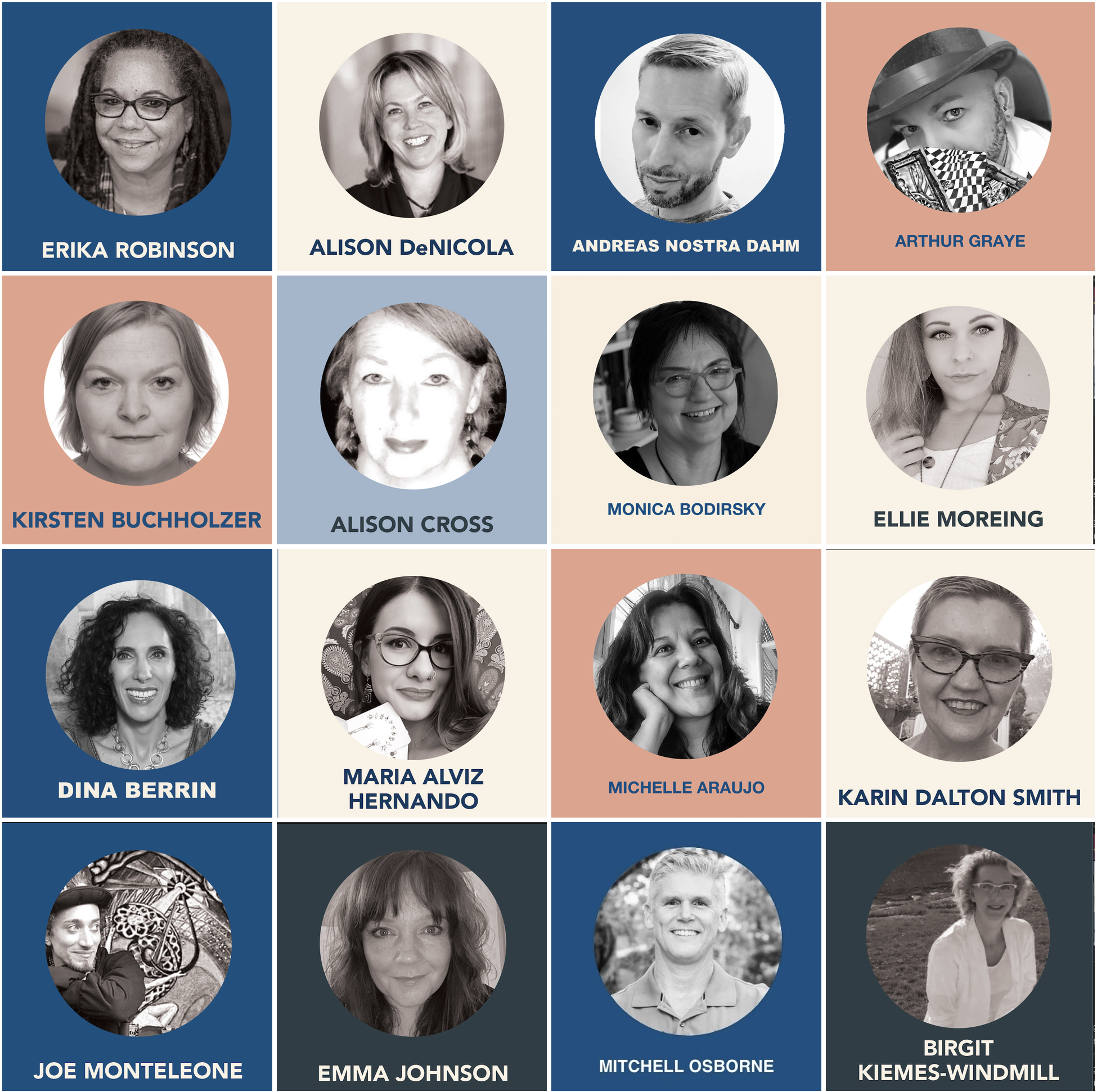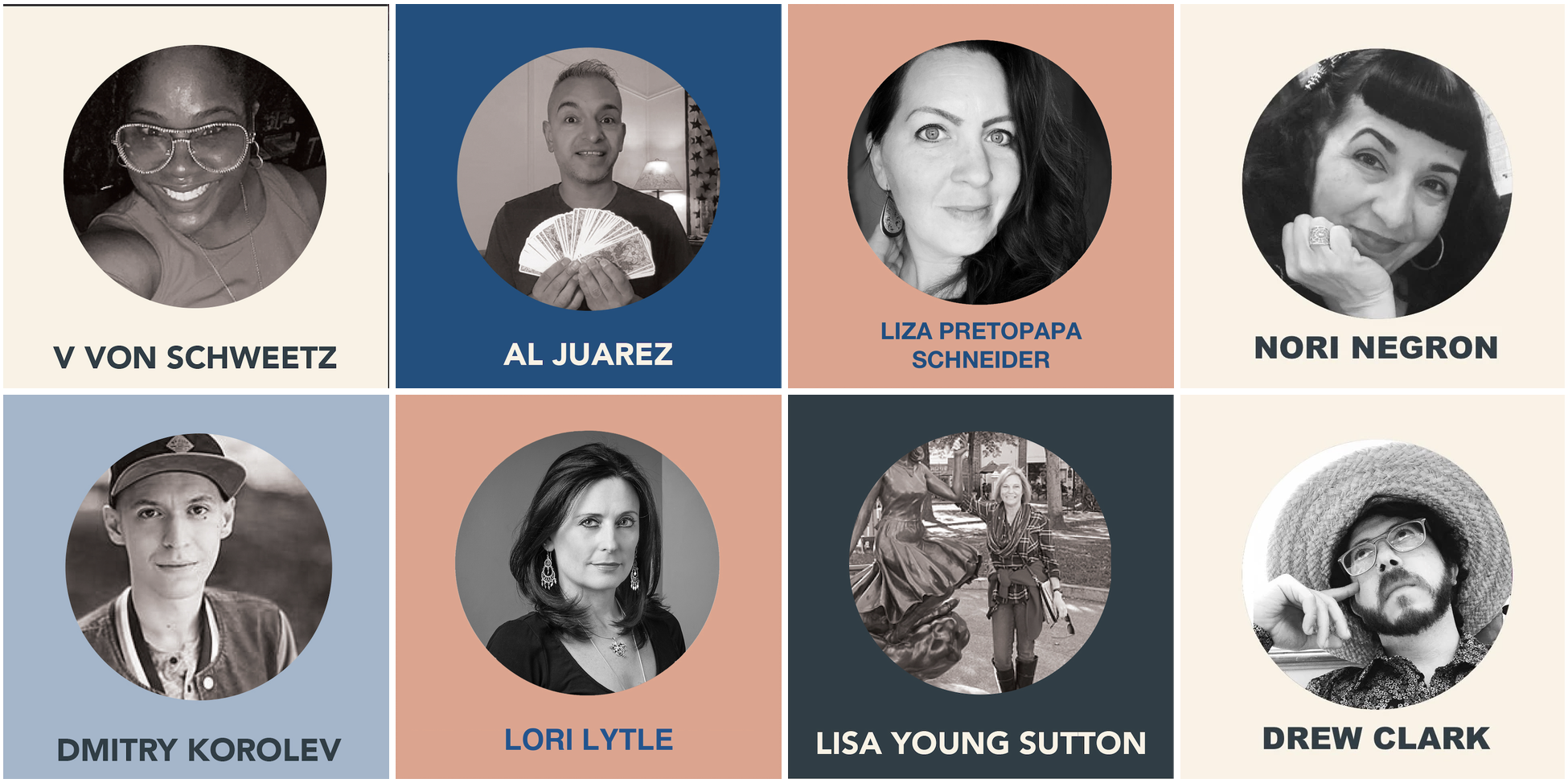 Note:
The Speakers (listed in first name alphabetical order!)
Al Juarez - Reading For Yourself, Easier Done Than Said

Al Juarez is an Intuitive Card Reader who uses Tarot, Lenormand and Oracle cards as his primary tools for divination. He has a pretty positive and empowering approach, aiming to help his clients move forward, make positive choices and find inspiration to build the life they desire to live. - Learn more about Al Juarez at www.alstarot.com
Alison Cross - Easy Marseille Court Card Techniques
Alison Cross is a Tarot reader and writer, describing herself as a Court Card Adventurer. While many readers struggle to fully understand the Tarot Court, Alison is at home with these 16 figures! She's the author of "A Year in the Wildwoods" and "Tarot Kaizen". - Learn more about Alison at www.tarot-thrones.com
Alison deNicola - Mudras for Stressful Times
Alison DeNicola is a yoga teacher and practitioner certified in multiple modalities; Five Element Yoga Teacher, Divine Sleep Yoga Nidra Teacher, Aromayoga Teacher and Therapeutic Restorative Yoga Teacher. - Learn more about Alison DeNicola at www.alisondenicola.com
Andreas Nostra Dahm - Lenormand Q&A Reading Techniques Exposed
Andreas Nostra Dahm follows a tradition of card readers: From an early age he learned to live with the rules of the spirit world and he was taught to pass on the messages the cards were giving. He has read cards since he was 15, looking at upcoming events and unraveling the secrets of the future. He has been working with different decks of cards and traditional divination methods for 25 years. Throughout the years, this has lead him to reading for clients worldwide and create a presence in the media and TV. Learn more about Andreas at https://www.facebook.com/nostradahm/
Andrew Kyle McGregor - Ancestors Speaking Through the Cards

Andrew McGregor is the owner of The Hermit's Lamp. He has helped thousands of people through reading the tarot. Reading the cards is his thing, his super power, and his passion. It is the tool he uses to help people build the life they want to lead. When he reads the cards for people, he helps them understand who they are, what they need to do to enjoy their lives and be successful. - Learn more about Andrew McGregor at www.thehermitslamp.com
Arthur Graye - Personal Symbolism in Cartomancy
Arthur Graye is the creator and owner of GreenMan Studios. He is a human and animal healer and diviner and has been offering Spiritual Counselling for over a decade. He's a certified reader in multiple divination and healing systems. - Learn more about Arthur Graye at www.thegreenmanstudios.com
Birgit Kiemes-Windmill - Horary Astrology
Growing up in Southern Germany Birgit started pendulum dowsing as a teenager. Later she studied Astrology. She now teaches Horary both in English and German and is currently working on her book on Horary Astrology. She enjoys as well working with Lenormand and Kipper cards. Besides she these interests she is an active artist and has also designed several reading cloths and a deck which are available in Etsy. Learn more about Birgit at https://find-my-jupiter.com/
Björn Meuris - Spirituality in Real Terms
Björn Meuris is the Co-Founder of World Divination Association as well as the author of Le Petit Lenormand Encyclopedia Vol. I & II. He is an author, speaker and researcher in the field of symbolism, Indo-European mythology, rituals, initiations and folklore. - Learn more about Björn Meuris at www.worlddivinationassociation.com/bjorn-meuris
Brant Williams - BAD DUDES, Understanding Power and Authority in Gypsy Cards
Brant Williams is a Gypsy Cards teacher and reader. For a good part of his life, he developed his reading skills on his own as a self-taught intuitive reader, until he took an interest in the traditional techniques of European divination, when he found that there was way more to explore! - Learn more abour Brant Williams at www.worlddivinationassociation.com/brant-williams
Caitlín Matthews - Divination from the Omens of Nature
Caitlín Matthews's work has touched so many different branches of spirituality. She's an authority in Celtic Wisdom and there are a plethora of books and decks published under her name. Her numerous contributions to the exploration of the heritage of the ancestral Western tradition through practical exploration and research have been essential. - Learn more about Caitlin Matthews at www.hallowquest.org.uk
Carrie Paris - Create customized Casting Oracles
Carrie Paris is a scholar of divination, having been in the first class to receive a Masters in the Cultural Study of Cosmology and Divination by the University of Kent. She's a well known diviner and creator of The Magpie Oracle and other divinatory tools, as well as your go-to charm casting person! - Learn more about Carrie Paris at www.carrieparis.com
Christiana C. Gaudet - The Comprehensive Tarot Spread and All It Reveals
Christiana Gaudet is the Tarot Grandmaster for a reason! Her decades of experience make her an absolute expert in the field of Tarot and divination. The author of "Fortune Stellar" and "Tarot Tour Guide" reads for clients all over the world from her office in Palm Beach. Learn more about Christiana Gaudet at www.christianagaudet.com
Ciro Marchetti - How My Decks Came to Life
Ciro Marchetti is a prolific illustrator and deck creator. Among his many creations, you can find Gilded Tarot, Legacy of the Divine, Tarot Grand Luxe, Gilded Reverie Lenormand, Fin de Siècle Kipper and more. - Learn more about Ciro Marchetti at www.ciromarchetti.com
Dmitry Korolev - History and Development of Russian Cartomancy from XVIII to XX century
Dmitry Korolev is a Russian Cartomancy reader and teacher with a taste for history of witchcraft and other classic methods of fortune-telling and divination. His journey as a reader started at a young age through his cards and the coffee-grounds readings of his grandmother. - Learn more about Dmitry Korolev at www.worlddivinationassociation.com/dmitry-korolev
Dina Perlmutter Berrin - Color and Costume in the Card
Dina Perlmutter Berrin is a Tarot reader with extensive education into the divinatory arts. She has delved into divination from a young age, and has continued to hone her skill through her work and contributions as a reader. - Learn more about Dina Perlmutter Berrin at www.dinaberrin.com
Donnaleigh de LaRose - Easy and Effective Lenormand Readings: Putting Positives, Negatives and Neutrals to Work.
Donnaleigh de LaRose is a Tarot and Lenormand reader and teacher, known for her podcast and channel "Tarot Tribe Beyond Worlds". Her numerous contributions to the community of diviners along the years have made her a respected and cherished presence. - Learn more about Donnaleigh de LaRose at www.donnaleigh.com
Drew Clark - Secular Seers & Pop Culture Prophets: A Down to Earth Approach to your Tarot Practice
Drew Clark lives and works in Silicon Valley, California as both a professional Fortune Teller and Designer. He was taught Fortune Telling at a young age as he was raised in a family with a long tradition of fortune telling and healing. Learn more about Drew at https://www.facebook.com/drewdraw
Ellie Moreing - Spiritual Social Media: The Alchemy of a Soulful Business and Brand
Ellie Moreing is a modern witch, Tarot reader, astrologer, artist and spiritual teacher who loves all things bright, beautiful and whimsical as well as practical! She works with the intent of working with spirit to create ways to make the spiritual tangible. - Learn more about Ellie Moreing at www.thecelestialwitch.com
Emma Johnson Mcma - Opening Ourselves Up to Learn Effectively with EFT
Emma Johnson is an energy therapist who has worked with several different methods throughout the years. From a Reiki practitioner to a fully qualified Master Practitioner of EFT, Emma has mastered the art of using energy to support and heal. - Learn more about Emma Johnson at www.inner-smile.co.uk
Erika Robinson - Lenormand, Nobody's Little Sister
Erika Robinson is a Lenormand reader fascinated by the system's clarity, practicality and grounded style of delivering messages. This Harvard graduate has dedicated more than a decade to investigating and experiencing the veil between worlds, enriching her spiritual experience along the journey. - Learn more about Erika Robinson at www.erikarobinson-lenormand.com
Ferol Humphrey - Momentum & Maturity in the Tarot Suits.
Ferol Humphrey is a Tarot educator and event producer, whose work has strongly increased the global Tarot conferencing network. Ferol teaches through immersive experience, providing strong internal skills focused on the dynamics of creative development. - Learn more about Ferol Humphrey at www.ferolhumphrey.com
Joe Monteleone - Dance Magic and Tarot
Joe Monteleone is a psychic Tarot reader with a unique approach! He combines Tarot with other methods of divination, such as Runes, Lenormand and other disciplines to make his readings memorable and life changing. His most unique twist is probably how he combines dance with Tarot. - Learn more about Joe Monteleone at www.tarotwithjoe.com
Jozefa Seaqueen - Tips by Seaqueen on how to interpret daily draws using Lenormand and Zigeuner Wahrsagekarten
Jozefa Seaqueen is a reader of multiple systems and explorer of the spiritual and otherworldly. She contributes to the community through her blog "Ask My Cards" as well as through several different study and divination groups. - Learn more about Jozefa Seaqueen at www.seaqueen.wordpress.com
Karin Dalton-Smith - Tea Cup Reading

Karin Dalton Smith is an intuitive tea leaf reader who brings a twist of modern day divination into her method. She's the author of sTEAmpunk, an oracle deck of tea leaves fortune telling cards with a very unique aesthetic, as well as a two times winner of the CARTA awards. - Learn more about Karin Dalton Smith at www.teawithkarin.com
Kirsten Buchholzer - The German Tarot by Frank Glahn
Kirsten Buchholzer is a certified Tarot reader in an active mission to make divinatory tools socially accepted and valued for the insight and valuable applications to enrich people's lives. Kirsten is chairperson and board member of the Tarot Association Germany (Tarotverband) and a contributor to magazines such as Meridian & Tarot Heute. Learn more about Kirsten Buchholzer at www.tarotwissen.de
Liza Pretopapa-Schneider - How to Confidently Interpret Court Cards in any Reading without the Confusion, Frustration or Dreaded Memorization
Liza is the owner and modern seeker behind tarotliza.com, where she teaches modern passionate tarot card lovers how to confidently read for themselves and others with ease. She focuses on both the practical skills of reading as well as the spiritual wisdom of tarot, making it accessible to even the newest of seekers. She specializes in helping both new and seasoned readers master the most difficult sub-section of the deck- Court Cards. She is a Cancer Sun and Moon, Scorpio Rising, and a 9 Life Path who is also obsessed with Peacocks. Follow her on Facebook, Instagram and Pinterest @tarotliza.
Lisa Young-Sutton - Animal Communication Through Lenormand
Lisa Young Sutton is a Lenormand reader as well as an admin and mentor at World Divination Association. Her passion for the spiritual world has taken her to study and explore multiple fields and techniques, including psychometry, dowsing and animal communication. - Learn more about Lisa Young Sutton at www.worlddivinationassociation.com/lisa-young-sutton
Liz Dean - Tarot During Covid-19: Finding Creative Expression
Liz Dean is a multi-published Tarot author, reader and mentor. She's passionate about Tarot, self-development and divination in general! Her pursuit of connection with the divine wisdom fuels her spiritual path, allowing her to help others along the way. - Learn more about Liz Dean at www.lizdean.info
Lori Barbieri Ross - Empowering Your Publishing Journey: Tips to help decide what's best for you!
Lori Barbieri Ross is the owner of the well known magazine The Cartomancer and 7 Stones Publishing. She's a teacher, author, energetic surgeon, oracle reader, and energy translator! Her contributions to the community are innumerable! - Learn more about Lori Barbieri Ross at www.7stonespublishing.com

Lori Lytle - Tarot for Introverts, Overthinkers and Sensitive People
Lori Lytle is a Tarot reader and the founder of Inner Goddess Tarot. She's a witch, a diviner, a mystic, an intuitive and empath. She declares herself a huge need and a devotee of cats! As the story goes, she found her first deck at a local store in a very unexotic way, and hasn't stopped reading since! - Learn more about Lori Lytle at www.innergoddesstarot.com
Maria Alviz Hernando - Intuitive Healing with Ex-Vote Magic
Maria Alviz Hernando is a Tarot and Lenormand reader and mentor and a devoted crazy cat lady. Owner of The Sibyl's Tarot, proud to be part of the WDA and with a taste for exploring unusual topics such as sex and death through divination, and a sailor's mouth. - Learn more about Maria Alviz Hernando at www.thesibylstarot.com
Mary K. Greer - Intuition versus Psychic Ability
Mary K. Greer has a long and brilliant career as a tarot reader, author and scholar with over forty years of experience in the field. Her numerous contributions, aiming to use Tarot no just as a divinatory tool but as a whole creative, spiritual and transformational journey, have influenced the style of many in the community. - Learn more about Mary K. Greer at www.marykgreer.com
Michelle Araujo - A Psychic Around The World - Transcending barriers when working with different cultures.
Michelle is an International Tarot & Lenormand Practitioner Counsellor & Psychotherapist. Internationally acclaimed psychic, who often travels to Dubai, Hong Kong, Japan and Singapore whilst running a successful private practice in London as a psychotherapist, Learn more about Michelle Araujo at www.michellearaujo.co.uk
Michelle Welch - The Magic of Connection
Michelle Welch is the Founder and Owner of Soultopia. She is passionate about helping others in their journey, providing clarity and insight through her multiple intuitive and psychic skills, assisting them in the way that's more convenient to their particular situations. - Learn more about Michelle Welch at www.soultopia.guru
Mitchell Osborn - Intuitive Dream Interpretations
Mitchell Osborn is a psychic medium, tarot card reader, animal communicator and mindfulness transformation coach. He incorporates EFT, EMT and NLP techniques into his transformational work with clients. - Learn more about Mitchell Osborn at www.mitchellosborn.com
Monica Bodirsky - Intro to Shadow work and Divination
Monica Bodirsky is a professional artist, author and diviner. Her most recent published work is the Shadowland Tarot. She's the founder of WITCHfest North Arts and Culture Festival and C.A.T.S (Coffee and Tarot Society). - Learn more about Monica Bodirsky at http://www.monicabodirsky.com/
Nori Negrón - Witchcraft during these uncertain times.
Nori Negron is a Witch, reader and teacher. She's the founder of Witchspace, podcast focused on learning the history, development and paradigms of modern-day witchcraft! Nori considers herself an eclectic witch, after having been in contact with paganism from the crib. - Learn more about Nori Negron at www.worlddivinationassociation.com/nori-negron
Rana George - Scrying, Lenormand & Divining
Rana George is the author of the Best Seller and the highly acclaimed "The Essential Lenormand: Your Guide to Precise & Practical Fortunetelling", as well as the award winning "Rana George Lenormand" deck. A respected presence in the modern divination community, Rana leads regular workshops, study groups, presentations, as well as prolonged intensive courses at many acclaimed conferences across the United States, Canada and a handful of some overseas countries including China, Egypt and Lebanon. For over 30 years, Rana has been a psychic, counselor, mentor, teacher, medium, and is always a lifelong student. She has consulted on the design of several Lenormand decks, and published several articles on cartomancy. Find Rana on: Instagram Facebook SnapChat and YouTube www.ranageorge.com Instagram: @ranageorge1 Snapchat: ranageorge1
Sara Amanda - The Feelings and Intentions of the Major Arcana in Relationships
Sara Amanda is a Tarot reader, writer and mentor whose aim is to bring attention to the black community of diviners. Owner of Afro Tarot, she lives in Birmingham with an unholy amount of Tarot decks and her inseparable feline friend, Leo. - Learn more about Sara Amanda at www.afrotarot.wordpress.com
Steven Bright - How to use other cartomancy methods when working with Tarot

Steven Bright is a Tarot reader, published author, mentor and speaker with many years experience in Tarot. He's the co-founder, co-editor and designer of the well known magazine "The Esotoracle" as well as a frequent contributor of other publications, and speaker at prestigious conferences and workshops. - Learn more about Steven Bright at www.stevenbright.co.uk
Toni Puhle - Kipper Cards - Why you need them!
If you haven't heard my dulcet Yorkshire tones quite yet, I am Founder of the World Divination Association and also known as The Card Geek on social media. I have been researching the world of Kipper, Lenormand, Gypsy Cards for a number of year and have authored The Card Geek's Guide to Kipper. You will find me with the tag @thecardgeek.
V Von Schweetz Using Tarot to Anticipate, Accept, and Activate Change
V Von Schweetz declares herself a Mistress of Cartomancy. Her incessant curiosity lead her to explore the otherworldly from a young age and she wouldn't change it for the world! V. is a Tarot, Lenormand and Oracle card reader with a genuine, loving and above all honest approach. - Learn more about V. Von Schweetz at www.redlightreadings.com
Your Instructor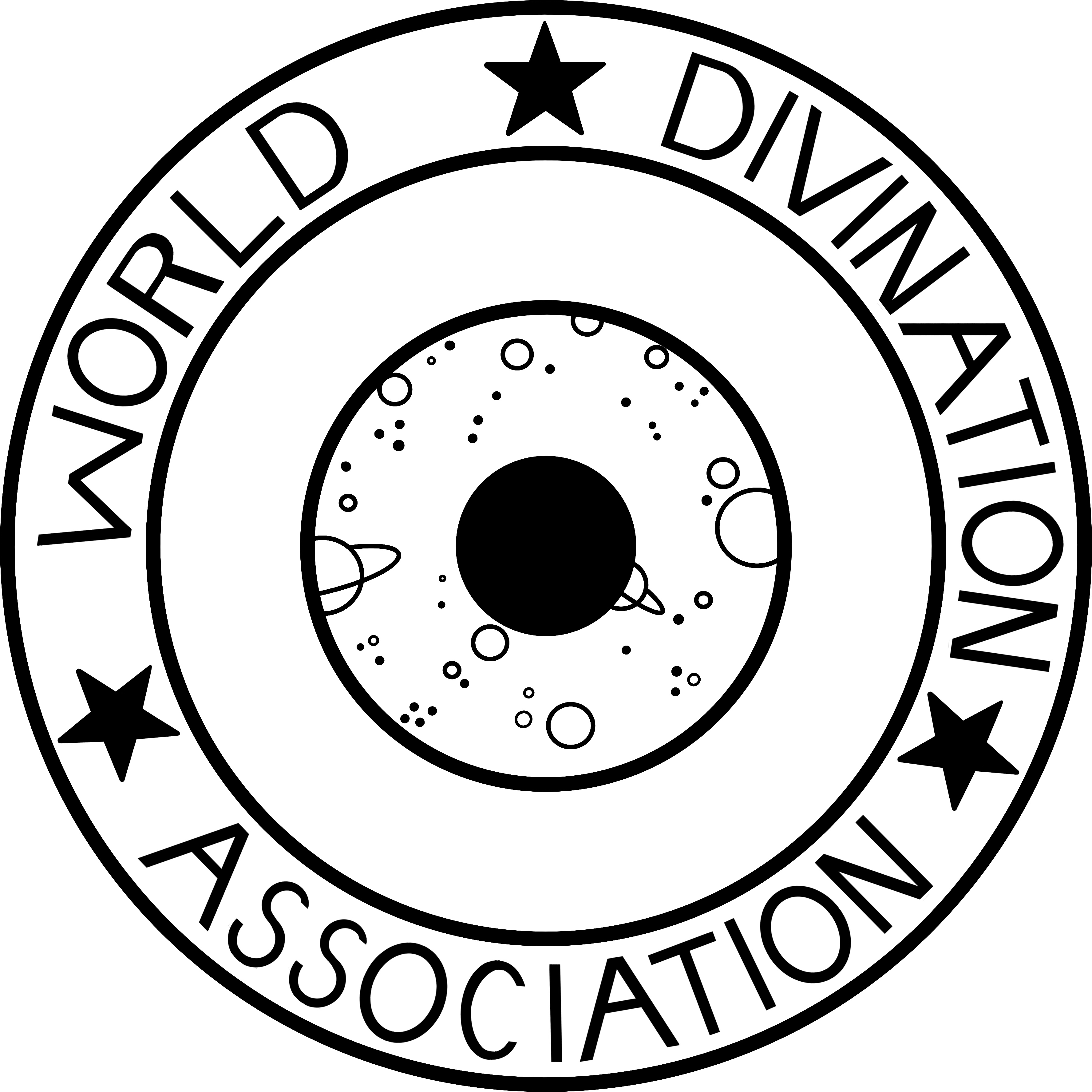 World Divination Association Teachers are chosen for their dedication to their divination system. They have undergone WDA training and are an expert in their field of traditional divination.
Frequently Asked Questions
When does the course start and finish?
The course starts now and never ends! It is a completely self-paced online course - you decide when you start and when you finish.
How long do I have access to the course?
How does lifetime access sound? After enrolling, you have unlimited access to this course for as long as you like - across any and all devices you own.
What if I am unhappy with the course?
We would never want you to be unhappy! If you are unsatisfied with your purchase, contact us in the first 30 days and we will give you a full refund.