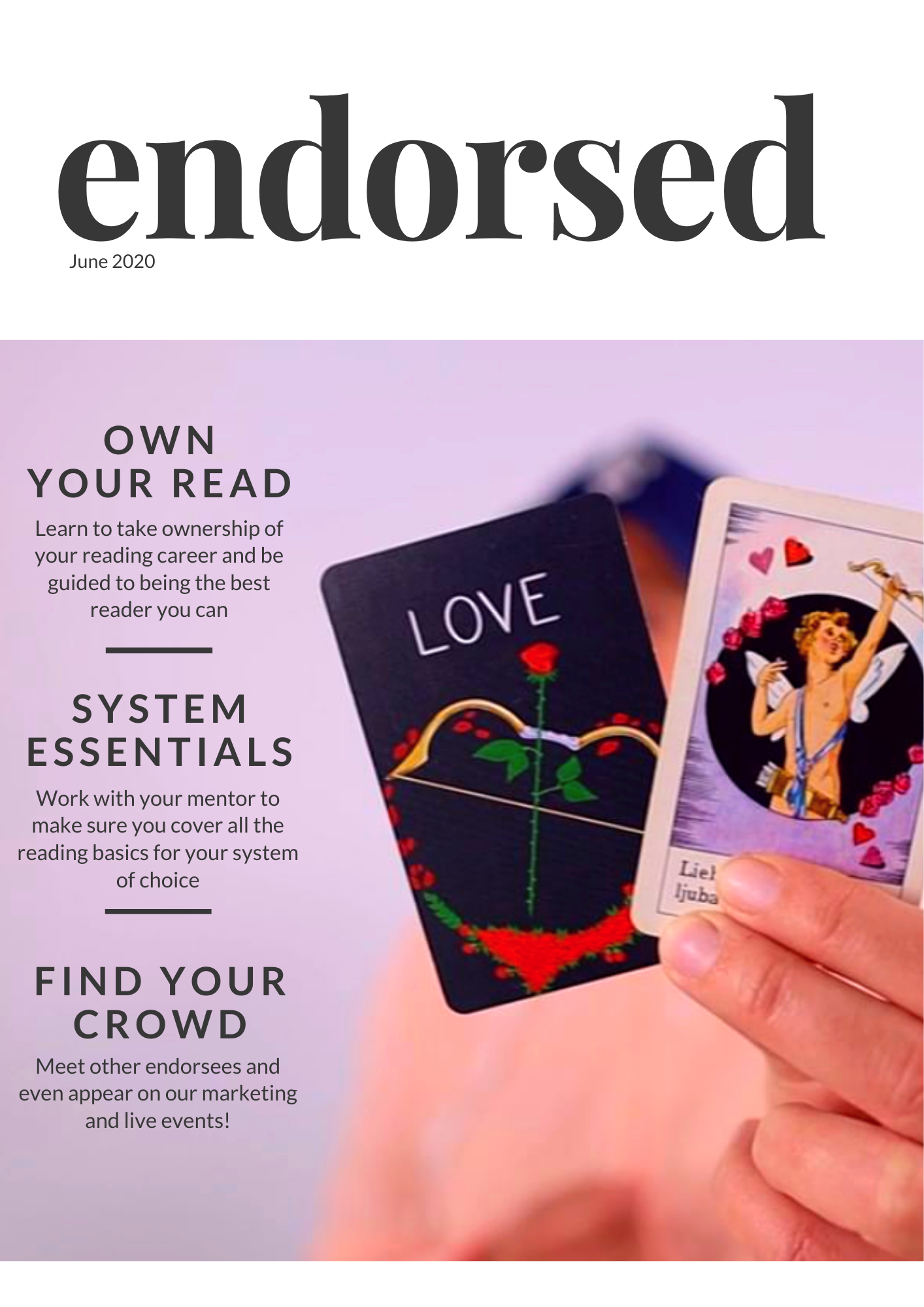 Become a Professional Endorsed Reader and WDA Certified Reader with our Endorsed Reader Program. Training, Testing and Certification, creating an army of readers at the highest level of system knowledge and application. Our readers are held to the utmost ethical values and always wear the WDA Badge with pride and honour. Lenormand, Tarot, Kipper, Gypsy Cards, Petit Etteilla, Tarot de Marseille and more! Bronze - Silver - Gold Reader status is available to those who work with a mentor through the process.
WDA ENDORSED READER PROGRAM
We endorse readers in the following systems
Le Petit Lenormand
Kipper Cards
Gypsy Cards
Tarot
Tarot de Marseille
La Vera Sibilla
Runes
Russian Cartomancy
Classic Cartomancy
Gold Endorsement means that you are the best possible reader you can be in your system. You have completed Advanced Level courses, worked through Bronze and Silver Endorsement and you are proficient at large spreads. At Gold reader level you are ready to step into your Professional reading Career and have studied your system in depth. In order to become a Gold Reader you will be tested on full client reads at the highest standard. Make sure that you have your system under your belt before beginning, Gold level endorsement will include grading of your abilities to perform client reads in your system of choice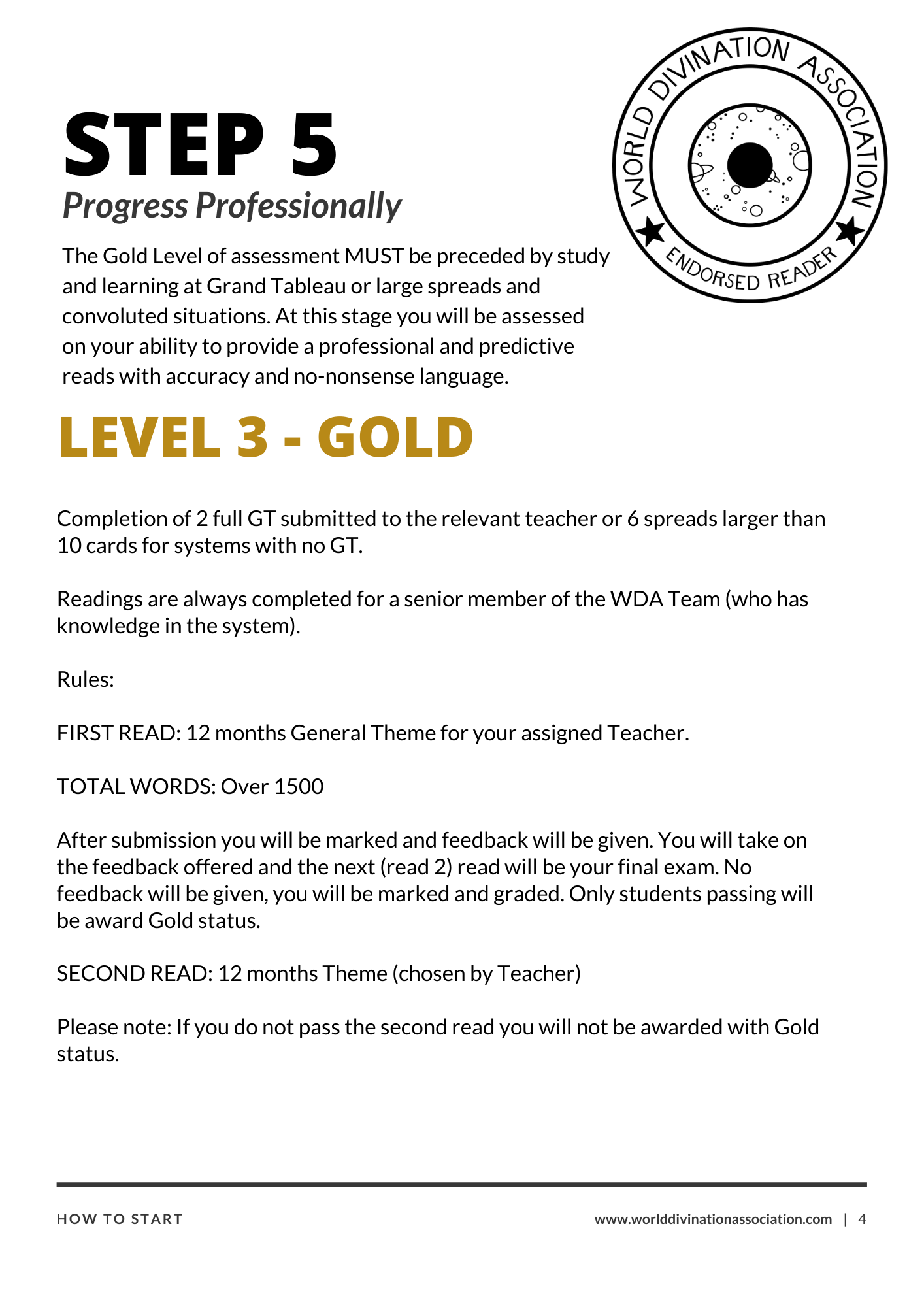 WDA GOLD ENDORSED READER
WDA Endorsement means you are tried and tested to the highest standard and by experts in their field. Carrying the WDA Endorsed Reader Status is what separates our readers from the rest. Our certification is a symbol of excellence in the world of divination and readers can be proud of their achievements and certification.
The Endorsed Reader Program is not an easy path and should not be entered into lightly, it is a testing process that has been developed to ensure a Querent can put their faith and money in a readers pocket - a high standard of predictive accuracy is expected using the science of your chosen system.
If you are an experienced reader and want to know how to enter at a higher level visit our FAQs Page
Our Endorsed Readers have successfully navigated their journey into professional reading businesses, teaching and of course mentorship.
What is the Endorsed Reader Program?
Toni Puhle, Founder of the World Divination Association explains what it means to join the program.
Example Curriculum
Available in days

days after you enroll

WELCOME TO THE ENDORSEMENT PROGRAM!
Available in days

days after you enroll

READING No. 1 Assessment
Available in days

days after you enroll

READING No. 2 - FINAL EXAMINATION
Endorsement Progression
You will work along your endorsement journey and grow confidence at every step.