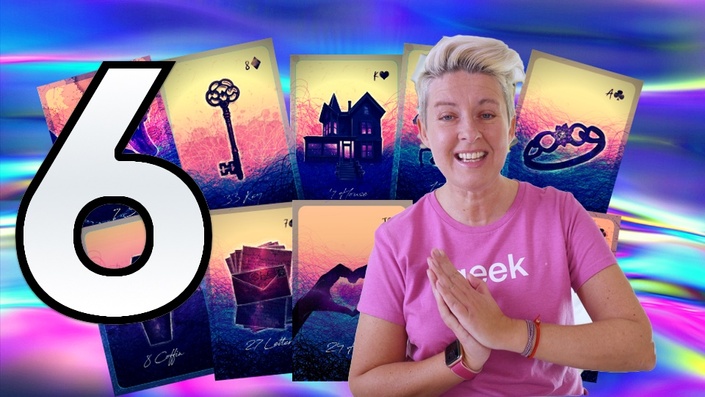 Lenormand - Level 6 - GAME OF HOPE
How to read the Lenormand Grand Tableau using The Game of Hope Techniques
Watch Promo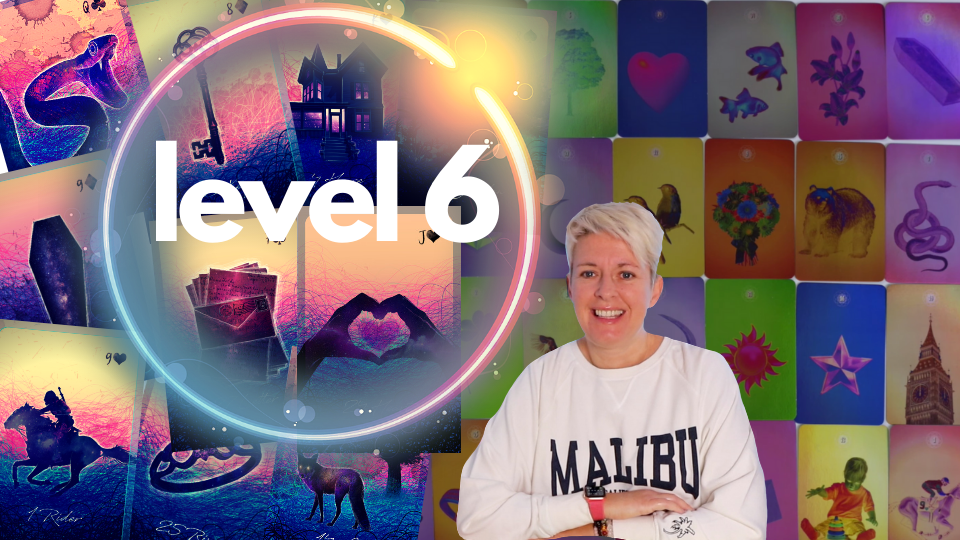 **Advanced Course**

What you'll learn
o How to read a Lenormand GT using Game of Hope Techniques

o The Game of Hope Instructions and how to play

o Lenormand Instructions ca. 1850 and how to apply

o How to apply the near / far techniques

o Understand the GT Placements

o How to read the cards touching the Significator

o How to find out what the subject of a GT is

o How to read a Lenormand GT like a Boss!

Requirements
o Lenormand Basic knowledge is required

Description
Embrace the opportunity to explore the grass roots of Lenormand and the Game of Hope. Not only will you receive original translations of the German Instructions, you will also gain an insight into the techniques that live on in Germany today.
The Game of Hope is the roots of the Lenormand system, in this workshop we are going to visit the instructions that are held by the British Museum (ca.1800-1850) and learn how these can influence our favourite Lenormand Deck using early techniques.
These techniques have been learned from generations of German Readers who trace the system back to the Game of Hope and who stick very closely to the techniques of the 19th Century!
Not only will we be discovering meanings for our cards that highlight their roots but we will also be learning the method of directions that was originally used in Germany and is still very much alive today!
Take a step back in time and respect the origins of the Lenormand System.
Learn how to:
Use the Game of Hope Instructions
Interpret a full GT
Learn Near / Far meanings
Learn techniques to help you nail a GT subject
Delve into techniques that are not taught elsewhere to be the best GT reader possible!

Students receive a Certificate upon successful completion of the Examination.
Who this course is for:
o Lenormand Readers

o Psychic Readers

o Readers who would like to use traditional methods to understand the GT

o Tarot Readers looking for a Tableau understanding

Who am I?
Toni Puhle, Founder of the World Divination Association, The Card Geek on Social Media and author of The Card Geek's Guide to Kipper. I have been teaching cartomancy including Lenormand, Kipper Cards, Gypsy Cards, Tarot and Playing Cards for many years. I have developed each course to be in bite size pieces that will also BREAK YOUR BRAIN! I find a healthy dose of brain breaking is imperative to becoming the best reader you can be.
Are there any course requirements or prerequisites?
Basic Lenormand Knowledge
A 36 Card Petit Lenormand Deck
Who this course is for:
Lenormand Readers
Tarot Readers
Card Readers
Course Curriculum
Introduction
Available in days
days after you enroll
Lenormand Level 6- Game of Hope GT Techniques
Available in days
days after you enroll
Your Instructor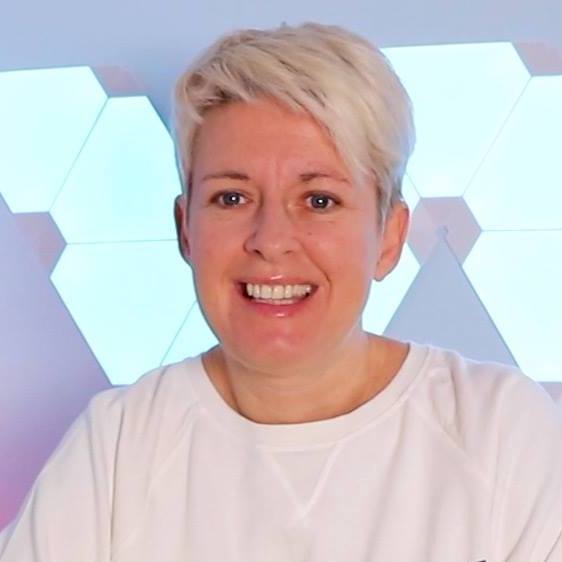 Toni Puhle, The Card Geek - Bio
Toni Puhle, BKRM (TM) Master Reader, Master Teacher, Author of The Card Geek's Guide to Kipper and Founder of the World Divination Association, I teach students around the world the art of card reading systems. If you want to know about cards or reading systems and divination I am your girl. Mix this in with Marvel, Minecraft and Books then you have a pretty rounded picture of me! Whether you are new to card reading or advanced, join me on your journey!

Divination and Cartomancy have always been in my life, my family descends from the Irish Gypsies and we have had some colourful ladies in our family tree. I have learned from many teachers around the world and have researched and studied the traditional systems of Lenormand, Kipper and Gypsy Cards in England, France and now Germany. I live a stone's throw from Munich where the first Kipper Deck was released and not far from the roots of the Game of Hope in Nuremberg. The last 10 years I have focused on Kipper Cards and how they have been read in Bavaria meeting amazing generational readers and families who pass down the art of reading Kipper.

The Card Geek's Guide to Kipper Cards Book, Deck and Reading Cloth were released in December 2017 and are available on Amazon.
Website www.thecardgeek.co.uk
YouTube www.youtube.com/thecardgeek
Social Media @thecardgeek
Frequently Asked Questions
When does the course start and finish?
The course starts now and never ends! It is a completely self-paced online course - you decide when you start and when you finish.
How long do I have access to the course?
How does lifetime access sound? After enrolling, you have unlimited access to this course for as long as you like - across any and all devices you own.
Do I receive a certificate?
If you complete the exam at the end of your course satisfactorily you will receive a certificate from the World Divination Association.
How do I practice the course exercises?
Join us on Facebook in any of our WDA groups and you can practice with students and teachers alike - while you are around why not become a member and get hands-on advice!
Author, The Card Geek's Guide to Kipper
Founder, World Divination Association
Welcome to my courses! I am a straight to the point girl, I work with traditional systems and have researched Lenormand, Kipper and Gypsy Card Techniques dating back to the 19th Century. I do my research and I practice - what sets me apart from the world of pure intuitive readers is my no nonsense approach to reading and teaching - I predict - I tell the future - I read systems.

Come and join my direction - the science of the system, you won't ever be disappointed by a read again, full predictive ability is available to everyone - you do not need to wear a long skirt or a scarf on your head - you can be YOU and a fortune teller at the same time!
Join me and comment often so I can share your Kipper Journey - Cards are an awesome divination tool that every boy and girl should have in their belt.