Affiliate Dashboard
When you become an affiliate you'll be able to access your affiliate dashboard by logging into the course (using the same login credits as a student), you'll see a link in their navigation bar labeled Admin. Clicking this will take them to their Affiliate Dashboard.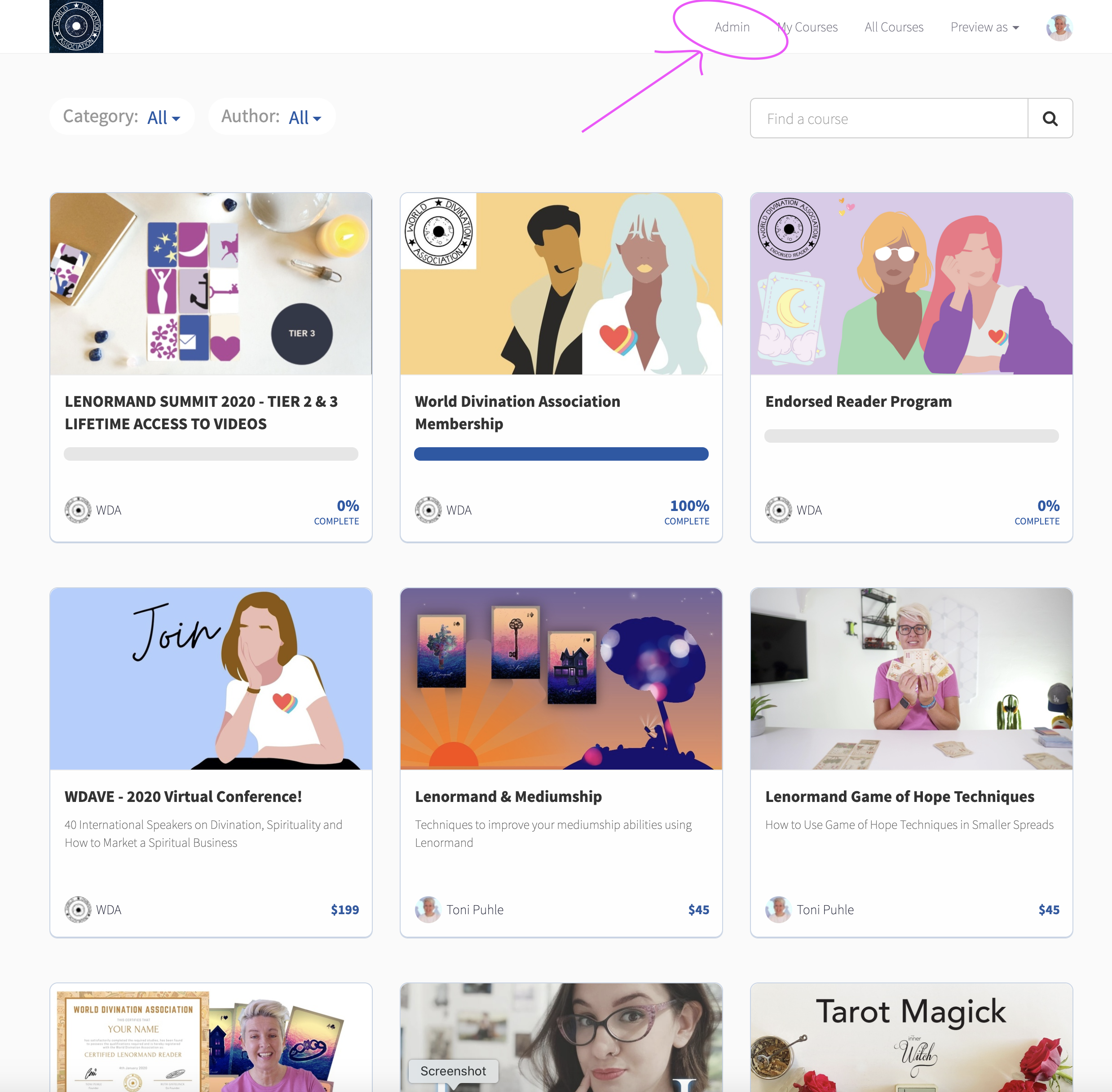 In your Dashboard, the following commission details are available:
Commission Rate - the percentage of a sale that the you will receive.
Affiliate Code - the code that you can append to school URLs to receive credit for a student—more information below.
Cookie Period - the duration for which an affiliate's cookie will be active. For more information, see this article to see how Teachable handles multiple affiliates.
Also shown is a breakdown of the affiliate's earnings and revenue for the last 7 days, 30 days, and all time.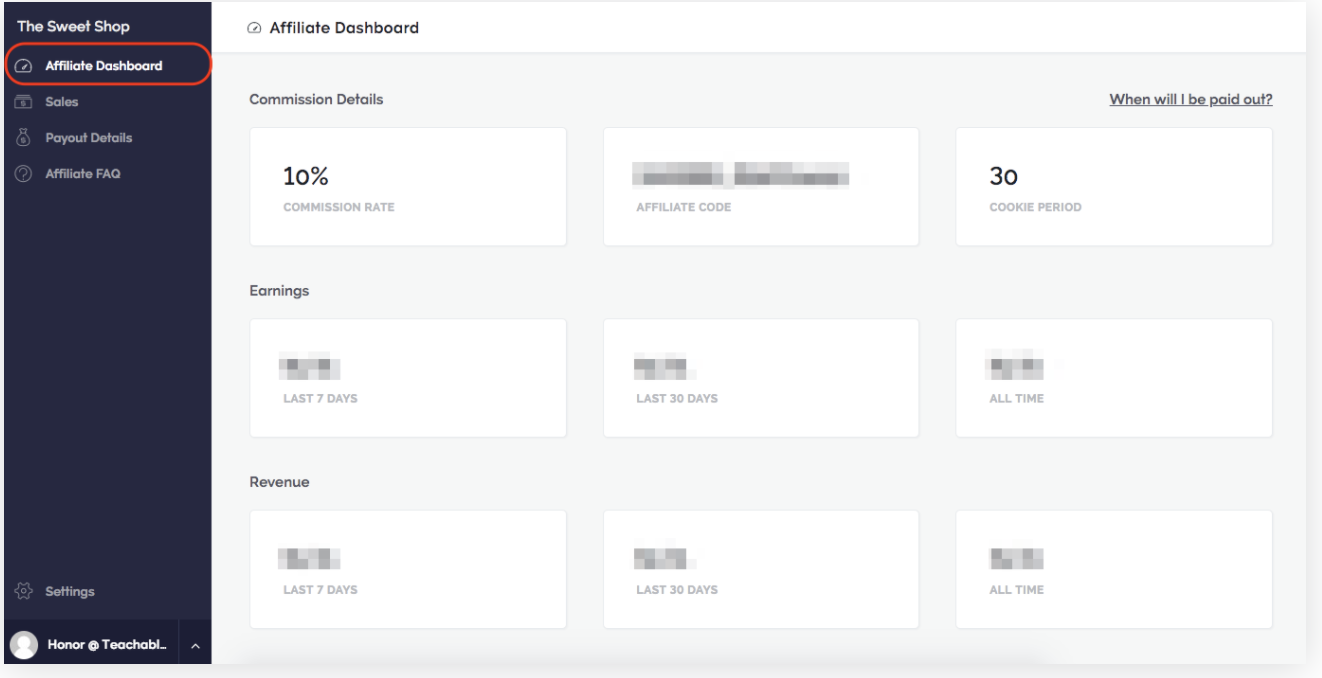 Complete and Continue