Re-emerge with purpose and put divination into action. Harnessing your divination tool-belt is what differentiates leading diviners and is central to the divination revolution.


Join The World Divination Association Virtual Event and your peers to learn new techniques, face your challenges and grow in your divination abilities. Be inspired by real examples of how an open approach to divination and advanced techniques can accelerate your spiritual journey.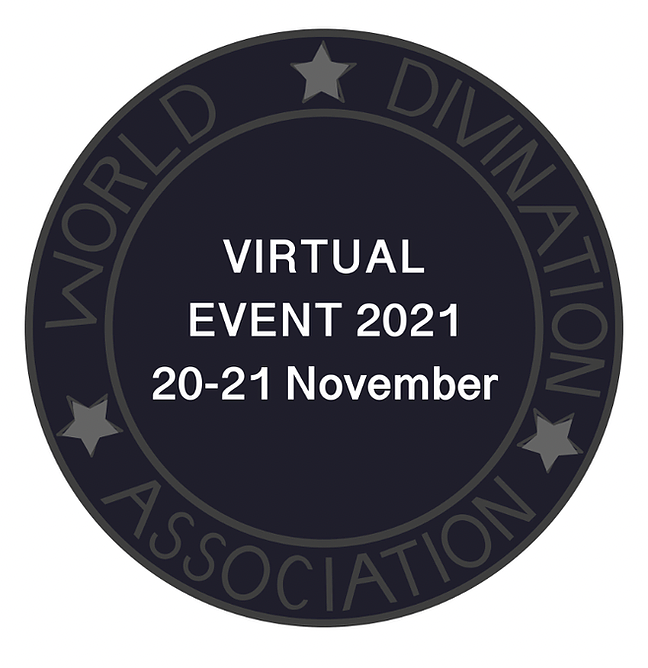 Why attend
WDAVE is a unique forum where you can gain insights, education, and the valuable connections you need to enhance and expand your divination journey. Learn first-hand techniques and systems that will improve your predictive accuracy.
WDA Virtual Event Nov 20-21
The World Divination Association Virtual Event 2021 is here! The World's Biggest Divination Line-up! Featuring 40+ International Speakers on systems ranging from Lenormand, Kipper, Gypsy Cards, Tarot, Astrology and way more!
Learn more about the event: www.worlddivinationassociation.com/WDAVE2021
The speakers
The speakers list will be updated as we near the event, we have international speakers who are both motivational and professionals in the divination world. Hear from today's brightest minds in live sessions, interaction and panel sessions.
The systems
The schedule for the WDAVE will be coming soon! We cover aspects of the following systems and way more! Everything from scying, psychology in your system through to astrology and palmistry, every aspect of our favourite divination systems will be covered. On top of that you can expect to learn how to create the divination and spiritual path that you are hoping to walk. Meet likeminded individuals and even get to share your social media tags and grow your followers!
The 3 Tiers
If you aren't quite sure which TIER is right for you - check out the differences here: www.worlddivinationassociation.com/wdave2021
EXAMPLE
Check your inbox to confirm your subscription